Sunday Morning Worship
Good morning and welcome to our Morning Worship, live each Sunday from 10.30am (GMT).
It is great to have you with us.

We start Livestreaming around 10.15am, allowing you time to connect and prepare for worship.
When watching the Livestream, it is recommended to watch in full-screen mode by clicking on the full-screen icon [ ] that appears in the bottom right corner of the Livestream window. You can exit out of full-screen mode again, by clicking the same icon, or double-clicking on the window.
Don't forget to subscribe to our Livestream channel - then you will receive an email notification every time we go live. Creating an account will also allow you to post on the 'chat' feed.

Missed a Service Webcast?
From Sunday 22nd March 2020 you can view-on-demand previous Services by clicking on 'Event Posts' - the Folder icon on the top-right of the Livestream window. This will reveal the archive of Sunday Services which you can select from.

Missed a Sermon?

Catch up on sermons you might have missed in our Sermon Archive. (Audio-only)
Let everything that has breath praise the Lord.
(Psalm 150:6)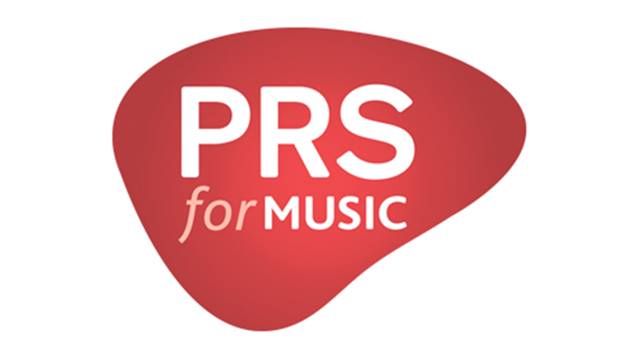 ---
Weekly Viewer Numbers
Sunday 26th November (194th Webcast Service): 116 viewers; Sunday 19th November: 136 viewers; Sunday 12th November: 87 viewers; Sunday 5th November: 105 viewers; Sunday 29th October 137 viewers; Sunday 22nd October: 132 viewers; Sunday 15th October 122 viewers; Sunday 8th October 113 viewers; Sunday 1st October: 118 viewers; Sunday 24th September: 144 viewers; Sunday 17th September: 136 viewers; Sunday 10th September: 130 viewers; Sunday 3rd September: 144 viewers; Sunday 27th August:182 viewers; Sunday 20th August: 116 viewers; Sunday 13th August: 126 viewers; Sunday 6th August: 131 viewers; Sunday 30th July: 151 viewers: 136 viewers; Sunday 16th July: 132 viewers; Sunday 9th July:127 viewers; Sunday 2nd July: 141 viewers; Sunday 25th June : 152 viewers; Sunday 18th June: 123 viewers; Sunday 11th June: 132 viewers; Sunday 4th June: 114 viewers; Sunday 28th May:135 viewers; Sunday 21st May: 132 viewers; Sunday 14th May: 136 viewers; Sunday 7th May: 137 viewers; Sunday 30th April:157 viewers; Sunday 23rd April: 141 viewers; Sunday 16th April 152 viewers; Sunday 9th April (Easter Sunday): 159 viewers; Sunday 2nd April: 156 viewers; Sunday 26th March: 145 viewers; Sunday 19th March: 158 viewers; Sunday 12th March:147 viewers; Sunday 5th March:137 viewers; Sunday 26th February: 135 Viewers; Sunday 19th February: 154 viewers; Sunday 12th February: 130 viewers; Sunday 5th February: 144 viewers; Sunday 29th January: 174 viewers; Sunday 22nd February: 155 viewers; Sunday 15th January: 144 viewers; Sunday 8th January: 169 viewers; Sunday 1st January 2023:134 viewers; Sunday 25th December: 127 viewers;Friday 23rd December (Carols by Candlelight Service): 103 viewers;Sunday 18th December Nativity Service: 158 Viewers; Sunday 11th December: 146 viewers; Sunday 4th December: 136 viewers; Sunday 27th November: 147 viewers; Sunday 20th November: 138 viewers; Sunday 13th November (Remembrance Sunday): 112 viewers; Sunday 6th November: 141 viewers; Sunday 30th October: 153 viewers; Sunday 23rd October: 146 viewers; Sunday 16th October: 186 viewers; Sunday 9th October: 153 viewers; Sunday 2nd October: 164 viewers; Sunday 25th September: 153 viewers; Sunday 18th September: 172 viewers; Sunday 11th September (Celebration of Communion): 169 viewers; Sunday 4th September:179 viewers; Sunday 28th August: 217 viewers; Sunday 21st August: 147 viewers; Sunday 14th August 178 viewers; Sunday 7th August:153 viewers; Sunday 31st July 155 viewers; Sunday 24th July: 185 viewers; Sunday 17th July: 166 viewers; Sunday 10th July: 180 viewers; Sunday 3rd July:154 viewers; Sunday 26th June: 175 viewers; Sunday 19th June 166 viewers; Sunday 12th June: 183 viewers; Sunday 5th June: 163 viewers; Sunday 29th May: 159 viewers; Sunday 22nd May: 170 viewers; Sunday 15th May:151 viewers; Sunday 8th May: 166 viewers; Sunday 1st May: 188 viewers; Sunday 24th April: 187 viewers; Sunday 17th April (Easter Sunday): 220 viewers; Sunday 10th April:201 viewers; Sunday 3rd April: 193 viewers; Sunday 20th March: 214 viewers; Sunday 13th March:222 viewers; Sunday 6th March: 215 viewers; Sunday 27th February: 186 viewers;Sunday 20th February: 203 viewers; Sunday 13th February: 217 viewers; Sunday 6th February:238 viewers; Sunday 30th January 229 viewers; Sunday 23rd January: 214 viewers; Sunday 16th January: 207 viewers; Sunday 9th January:232 viewers; Sunday 2nd January 2022: 208 viewers; Sunday 26th December: 133 viewers; Saturday 25th December (Christmas Morning Service): 117 viewers; Thursday 23rd December at 8.00pm (Carols by Candlight Service): 124 viewers; Sunday 19th December: 234 viewers; Sunday 12th December 231 viewers; Sunday 5th December: 194 viewers; Sunday 28th November: 227 viewers; Sunday 21st November 198 viewers; Sunday 14th November (Remembrance Service): 149 viewers; Sunday 7th November: 215 viewers; Sunday 31st October:208 viewers; Sunday 24th October: 227 viewers; Sunday 17th October: 221 viewers; Sunday 10th October: 228 viewers; Sunday 3rd October: 237 viewers; Sunday 26th September: 234 viewers; Sunday 19th September: 261 viewers; Sunday 12th September: 215 viewers; Sunday 5th September: 223 viewers; Sunday 22nd August: 239 viewers; Sunday 15th August (BBC Radio Ulster Broadcast Service): 225 viewers; Sunday 8th August: 228 viewers; Sunday 1st August 234 viewers; Sunday 25th July: 206 viewers; Sunday 18th July: 227 viewers; Sunday 11th July: 213 viewers; Sunday 4th July: 234 viewers; Sunday 27th June: 253 viewers; Sunday 20th June Family Service: 238 viewers; Sunday 13th June: 218 viewers; Sunday 6th June: 229 viewers; Sunday 30th May: 260 viewers; Sunday 23rd May: 288 viewers; Sunday 16th May: 254 viewers; Sunday 9th May: 280 viewers; Sunday 2nd May: 280 viewers; Sunday 25th April: 281 viewers; Sunday 18th April: 312 viewers; Sunday 11th April: 322 viewers; Sunday 4th April (Easter Sunday): 373 viewers; Sunday 28th March (Palm Sunday): 435 viewers; Sunday 21st March: 379 viewers; Sunday 14th March: 334 viewers; Sunday 7th March: 371 viewers; Sunday 28th February 353 viewers; Sunday 21st February: 351 viewers; Sunday 14th February: 57 viewers; Sunday 7th February: 363 viewers; Sunday 31st January: 350 viewers; Sunday 24th January: 371 viewers; Sunday 17th January: 360 viewers; Sunday 10th January: 366 viewers; Sunday 3rd January 2021: 340 viewers; Sunday 27th December:319 viewers; Sunday 20th December 303 viewers; Sunday 13th December: 329 viewers; Sunday 6th December: 327 viewers; Sunday 29th November: 361 viewers; Sunday 22nd November:302 viewers; Sunday 15th November: 324 viewers; Sunday 8th November (Remembrance Sunday): 256 viewers; Sunday 1st November (Celebration of Communion): 300 viewers; 25th October: 295 viewers;18th October: 301 viewers; Sunday 11th October 359 viewers; 4th October: 354; 27th September: 337; 20th September: 314; 13th September: 316; 6th September: 301; 30th August: 311; 23rd August: 328; 16th August: 330; 9th August: 310; 2nd August: 330; 26th July: 323; 19th July: 363; 12th July: 351; 5th July: 414; 28th June: 440; 21st June: 431; 14th June: (Children's Day): 475; 7th June: 512; 31st May: 439; 24th May: 527; 17th May: 505; 10th May: 529; 3rd May: 574; 26th April: 511; 19th April: 527; 12th April: 558; 5th April: 538; 29th March: 451 viewers (and first JAM Children's Service);Sunday 22nd March (1st Adapted Webcast Service): 391 viewers