We are Ballywillan Presbyterian Church
We work to know Christ and Lovingly to make Him known.
- UNTIL FURTHER NOTICE -
BALLYWILLAN CHURCH BUILDINGS REMAIN CLOSED AND ALL ORGANISATIONS AND MEETINGS ARE CANCELLED
* Sunday Morning Worship is livestreamed only *

Welcome to Ballywillan
Registered Charity in Northern Ireland (NIC 105543)
Ballywillan Presbyterian Church is a church situated just on the outskirts of Portrush in County Antrim. We have a live webcast of our service every Sunday morning as well as an archive of our past sermons. More information about the church can be found in the sections below:
---
The Church Office is closed until further notice. Contact can continue to be made by e-mail to the office address: [email protected]

This website for the Church is updated on a regular basis and all immediate and important information will be detailed here. With the situation regarding the coronavirus pandemic changing hourly in Northern Ireland any information relating to Ballywillan Church will be posted on this website homepage.

Posted Thursday 13th August: the Bulletin for the Webcast Morning Service at 10.30am on Sunday 16th August is now available on this website. The worksheets for the JAM Children's Service at 11.20am that morning can be found in the Youth & Family section of the website.

CMS ESWATINI FUND: you can make a donation to CMS by going to MINISTRY: OUTREACH MINISTRY: ESWATINI
BALLYWILLAN YOUTH & FAMILY: for all our latest youth and family updates check out Ballywillan Youth on these links: Facebook and Instagram. On this page, you can also click on the Youth and Family button, which is on the right on a desktop and at the bottom of the page on mobile, for all relevant details. Our SOAP midweek devotional can be found here:
Chris Cunningham is our Youth And Family Worker and he can be contacted at [email protected] or by phone 028 70444841.
MISSED A WEBCAST SERVICE? You can watch recorded Services by going to the Live Webcast page and following the instructions there.
LIVESTREAM VIEWER NUMBERS: This information is available on the applicable Livestream webpage.
---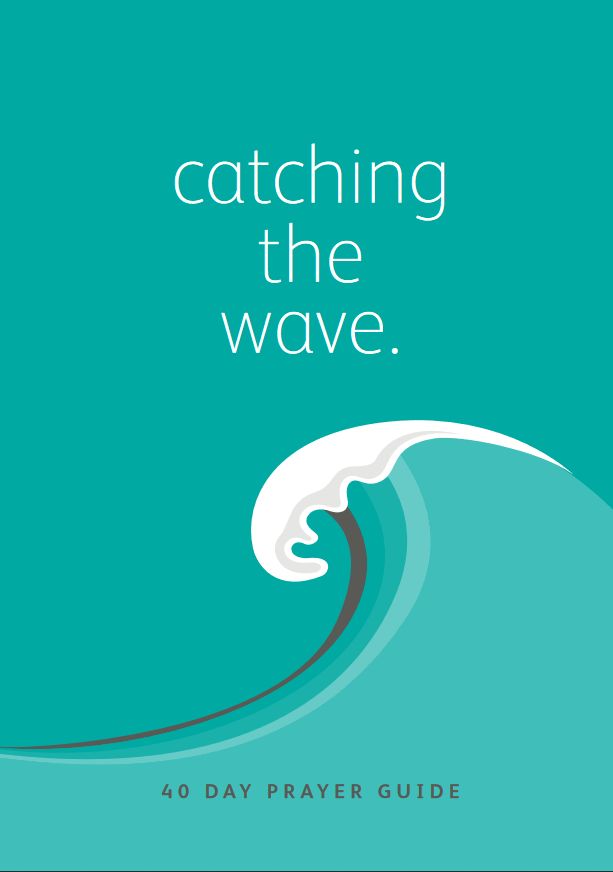 Download the 40 Day Prayer Guide "Catching the Wave" at the following url:
http://www.thereishope.co.uk/wp-content/uploads/2015/12/40-Days-Catching-the-Wave.pdf
---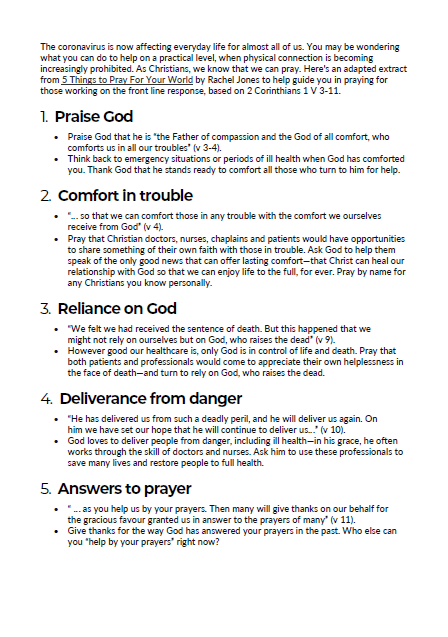 You can download "Praying for issues around coronavirus" from the following link:
https://www.ballywillanpci.org/files/database/880.pdf
---
CHURCH MISSION STATEMENT AND PLAN 2019 - 2023 - Session have updated the Church Action Plan for the next 4 years. This can be found under the title ABOUT US: WHAT WE BELIEVE.
350 Years of Ministry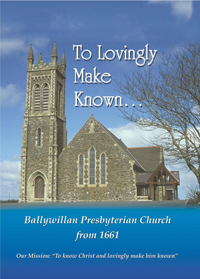 The book "To lovingly make known .... Ballywillan Presbyterian Church from 1661" has been produced to celebrate 350 years of ministry in the church.
Copies to purchase are available in the Church vestibule and in the Link or by contacting the church office.